Anal Fisting with Jo
Another fresh week and time to see some more of HotKinkyJo and her incredible anal play sessions again. And this gallery contains some more of the hot and sexy babe Jo getting her ass stretched too as she is due to get another anal fist fucking from a fuck buddy. This time the guest is a guy, but by now you probably figured that Jo is bi and she likes to play on both sides of the fence. Well this fuck buddy of hers had his work cut out for him too as the babe was incredibly horny and just couldn't wait to experience some big orgasms while her pussy and ass would be stretched too. The guy is here to please though, so he'll make sure she gets what she wants.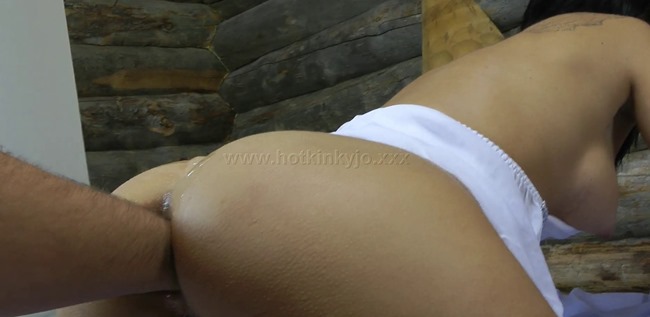 For the occasion the nasty and naughty babe was sporting quite the stylish dress and the guy was quite impressed with how hot and sexy this chick was looking. They get to business pretty quick as Jo takes him to her bedroom and bends over revealing that she's not packing any unides too. The guy teases her butt hole for a bit before anything else and that only makes Jo even more horny and eager to get her ass prodded. Soon though he gives her what she wants and starts to ram her ass with his hand as she moans loudly in pleasure. It's a superb thing to see as usual and do come back soon everyone, we'll have more Jo for you then! Until then, check out the http://sicflics.info/ site and see other kinky ladies getting their asses stretched to the limits!